Improve Your Mail Program In Just 3 Hours!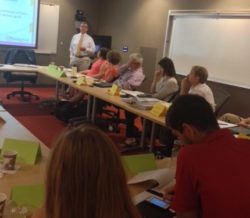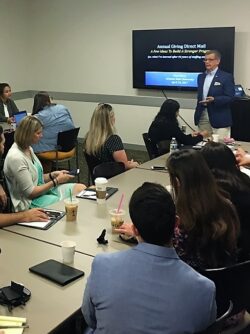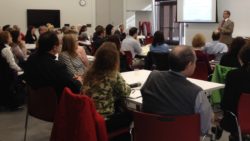 It takes more than a well-written letter to improve direct mail performance, yet many programs simply write the next appeal and hope for better results. Others fully intend to make changes but staff limitations or budget challenges seem to hold them back. If this sounds familiar, here's a solution…I'll give you several ways to improve results in three hours!
ANNUAL GIVING DIRECT MAIL WORKSHOP
For more than 30 years, these half-day workshops have provided annual giving professionals with endless tips and techniques to improve response rates, renew more donors, increase average gift amounts and enhance bottom-line results. This is an interactive session, with attendees actively participating in our examination of all facets of a direct mail solicitation. Everyone will come away with the type of in-depth training and hands-on experience, they would never get from an online webinar!
I promise every attendee will come away energized and ready to break records in FY'23!
A Few Things We'll Cover:
How to write a compelling letter
Ways to get the envelope opened
Tips to create a more effective solicitation calendar
Ideas to improve retention rates
Techniques to increase average gift amounts
A review of successful mail appeals from other institutions
Easy ways to introduce (or improve) a testing program
Improving communication internal resources and external vendors
Challenging long-held beliefs about many direct mail "best practices"
Who Should Attend: Anyone with influence on your mail program – annual giving staff, copy writers, marketing communications staff, etc.
Cost To Host A Workshop: $995  (total workshop fee – not per person!)*
You may invite as many attendees as you want but a minimum of 12 is required. You are welcome to invite colleagues from nearby institution to reach the minimum. As host, you are also asked to provide a meeting room and refreshments suitable for the group. Request available dates or more info.
*Travel expenses additional 
Copywriting: Stop Writing Letters Just To Get Them Approved Internally
Writing an effective letter requires more than making the ask – yet many institutions continue to write about institutional need rather than donor passion, then wonder why the results are disappointing. They include "impact of your gift" language but forget they are writing to human beings not constituent acronyms. It is important that you see your appeal from the donor's perspective, not just your own. My job is to be the "eyes and ears" of your reader, helping you create a more compelling appeal that will improve results. 
Copywriting services include: Full packages, letters with variable segementation and editing.
Pick My Brain For FREE!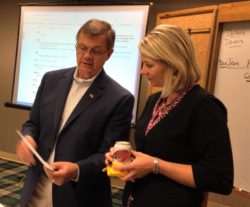 I love talking direct mail! Whether you have a question on segmentation, packaging, copy, ask strategies or even a suggestion for a new print/mail vendor, I'm happy to help.  Just give me a call and pick my brain. No Charge, Really!
Staff Training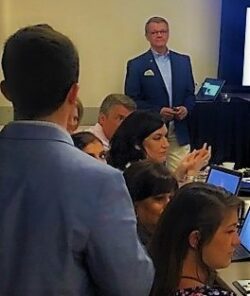 The successful execution of a direct mail appeal requires a proper understanding of strategic planning, data segmentation, copywriting techniques, graphic design skills, industry best practices, internal resource coordination, external vendor communication and postal regulations; yet many programs entrust this responsibility to junior staff members with little or no training. Some are even told to…"Do what we always do!" I can help with that! I'll spend an entire day providing your team with the information necessary to manage an effective direct mail program and remain available for an entire year to answer questions and offer advice. 
PROGRAM EVALUATION
A successful mail program isn't about writing a letter, getting a price from the local vendor and hitting a mail date. It's about embracing the art and science of direct mail that's necessary to engage a single individual, provide them with a compelling message and move them through your pipeline. We can help you do just that! The evaluation is intended to gain a greater knowledge of your past and current efforts, including mission, challenges, results and goals. The information gathered during a pre-visit and on-site visit will be used to create a report intended to strengthen your program strategically, creatively and tactically.